RESOURCES
---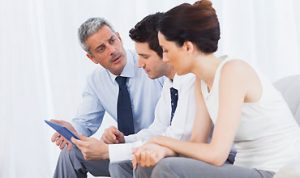 New Employee Forms
When hiring a new employee the first 2 forms (below) must be filled out and kept on file by the employer. In addition you should complete the Employee Maintenance form and submit it to us prior to or along with your next scheduled payroll.
Form W-4, Employee's Withholding Allowance Certificate (PDF)
Form I-9, Employment Eligibility Verification (PDF)
IMPORTANT FORMS
---
Below are the forms needed to sign up as a new client with Queue Payroll Inc.
CLIENT INFORMATION
8655 FORM
8821 FORM
We know choosing a payroll company can be a difficult decision, but we're here to help you through the process. Schedule an appointment with us today so we can easily pinpoint what it is your company requires.

One-Stop Shop
We want to simplify the accounting process for you so we've gathered everything you need and put it under one roof.

Services
Whether you need payroll, human resource management, or just a trustworthy accountant for your business, we have what you're looking for.

Useful Tools
We offer comprehensive payroll processing plus your choice of add-on features at your fingertips any time of the day.